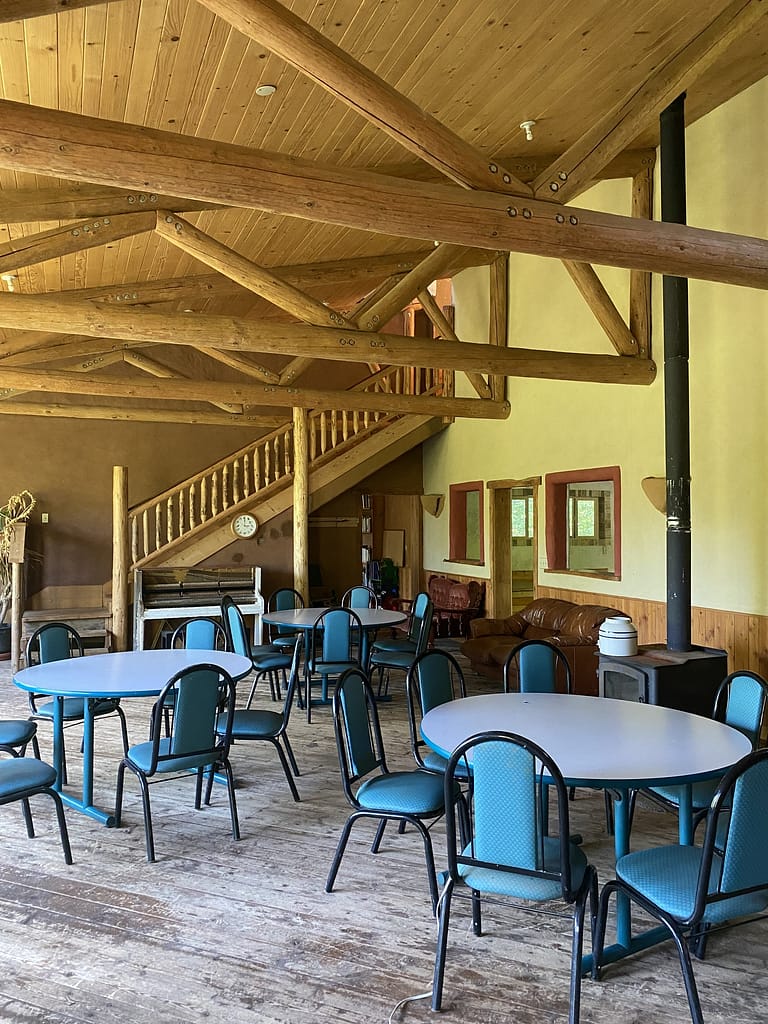 Nestled along Calico Creek at the headwaters of the Willamette River, the forty-acre land trust site sits at the end of Hazelton Road, marking the transition of a rural residential road to thousands of acres of forestland. The site is located at the historical crossroads of several bands of the Kalapuya, Umpqua, and Siletz tribes where the trade language chinook-wawa was once prevalent. 
The forty-acre campus of the Center for Rural Livelihoods is located in the borderlands of the Willamette, Umpqua, and Siuslaw watersheds. Raindrops that fall only a short distance away travel vastly different routes to the Pacific Ocean. Edges and boundary zones – the ecologists and cultural anthropologists tell us – are where excitement, diversity, and creativity happen. 
We invite you to enjoy the uniqueness of the 40-acre site and to allow the energy of it as a geographical crossroads to move you. 
Whether it is a birthday party, your company's anniversary, a solstice circle, a Board retreat, or a month-long residential workshop, we invite you to make the best use of the forty acres during some portion of the three hundred and sixty-five and a quarter days of the year. 
Please send any inquiries about event rentals to Josh@rurallivelihoods.org